OPHTHALMOLOGIST
Dr Daniel Black MBBS (Qld) FRANZCO FRACS A/FACAsM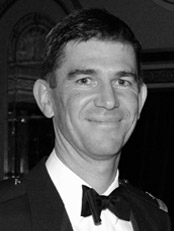 Dr. Black was born in Sydney and moved to the Gold Coast with his family in his teenage years. He graduated from medicine at the University of Queensland in 1986. His medical resident training was completed at the Repatriation General Hospital, Greenslopes (now the Greenslopes Private Hospital). Dr Black went on to train in Ophthalmology in Brisbane working at the Greenslopes Repatriation Hospital, Princess Alexandra Hospital, Royal Brisbane Hospital and the Mater Misercordiae Hospital.
In 1995 he completed fellowship training in Ophthalmology at the Birmingham Eye Hospital in England covering glaucoma, cataract surgery, and retinal diseases. He then completed a refractive surgery fellowship with Dr Peter Stewart in 1996.
Dr Black was admitted as a fellow of the Royal Australian and New Zealand College of Ophthalmologists in 1995 and in the following year to the Royal Australasian College of Surgeons. Dr. Black's specialty is cataract surgery. In 2001 he pioneered ultra small incision cataract surgery and was the first in Australia to perform cataract surgery through a 1.3 mm incision. He has been asked to lecture and demonstrate this technique throughout Australia and Asia.
Dr Black has delivered over a hundred presentations at scientific meetings on 4 continents around the world including the American Society of Cataract and Refractive Surgeons. He currently serves in the executive committee of the Australian Society of Cataract and Refractive Surgeons and as a Councillor for the Royal Australian and New Zealand College of Ophthalmologists. Dr. Black works extensively with leaders in the ophthalmic industry on the development of new technology for cataract surgery. He has been extensively involved in the research on intraocular lens implants and is currently participating with companies such as Johnson and Johnson and Zeiss.
A desire to participate in community service led Dr Black to join the Royal Australian Air Force as a Reserve Officer. He holds the rank of Squadron Leader and is attached to 1st Expeditionary Health Squadron at RAAF Base Amberley. He has led a team to evacuate a casualty with eye injuries from the Middle East Area of Operations during the Iraq War.
The Civil Aviation Safety Authority has designated Dr Black as an Aviation Ophthalmologist. He is also a member of the Australasian Society of Aerospace Medicine and is a past committee member. Dr Black is committed to serving the rural community and has been visiting the St George Hospital in western Queensland since 1996 to offer ophthalmic clinics to a community which would otherwise be missing out on specialist services in this area.
Although Dr Black's special interest is cataract surgery, he provides services in general adult ophthalmology which includes glaucoma, pterygium, retinal disease, diabetic eye disease, and general eye health.
ORTHOPTIST
Kate Colless Dip App Sci (Orth); DOBA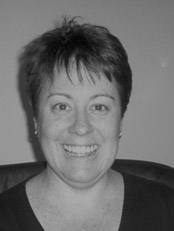 Kate Colless graduated from her orthoptic training in 1988 from Cumberland College of Health Sciences, Sydney.
Kate has gained broad experience in the assessment and care of patients with cataract, glaucoma and other eye conditions, whilst working for a number of years in ophthalmic practices in Sydney, including Bondi Junction, Bankstown and Macquarie Street. Her experience has also extended to assisting with minor surgical procedures.
Kate and her family relocated to the Sunshine Coast in 2002, where she has continued to provide care and education to patients suffering from glaucoma, cataract and other eye diseases, while expanding her education and patient skills. Kate has now developed a special interest in the area of Low Vision and is passionate in her efforts to assist patients to understand the nature of the vision loss and find ways to assist them in their daily living tasks.