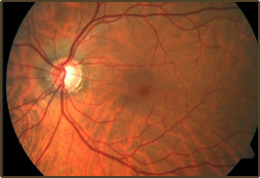 What is Glaucoma?
Glaucoma is a generic term used to describe a group of conditions causing permanent damage to the optic nerve. The optic nerve conveys visual information from the eye to the brain. There are many different types of glaucoma.
Visual impairment caused by glaucoma is usually gradual, and a considerable amount of peripheral vision may be lost before the impairment becomes apparent. Consequently, many people with glaucoma are unaware that they have the disease until it becomes advanced.
Who is at risk of Glaucoma?
The risk factors for glaucoma include previous eye injuries, inflammatory eye disease, some medications (such as steroids), and some medical conditions (such as diabetes mellitus). The risk of glaucoma increases with age, but can occur at any age. Glaucoma can also occur in families.
How is Glaucoma treated?
Damage to the optic nerve is permanent, so early detection and management of glaucoma is important. Examination of potential glaucoma sufferers includes measuring eye pressure, assessing the appearance of the optic nerve, assessing the drainage angle of the eye, and measuring the peripheral visual field.
With treatment, it is typically possible to arrest the progression of glaucoma. However, glaucoma is a lifelong condition requiring regular monitoring and management. Eye drops are the most common treatment, with some cases requiring laser treatment and surgery.
Sunshine Eye Clinic provides a comprehensive service for the detection, monitoring and management of glaucoma, with advanced methods of assessing suspected sufferers, including corneal thickness measurement, optic nerve analysis and visual field testing. Your Ophthalmologist Dr Daniel Black has extensive expertise in the medical, surgical and laser treatment of glaucoma.
For more information visit:
www.glaucoma.org.au,